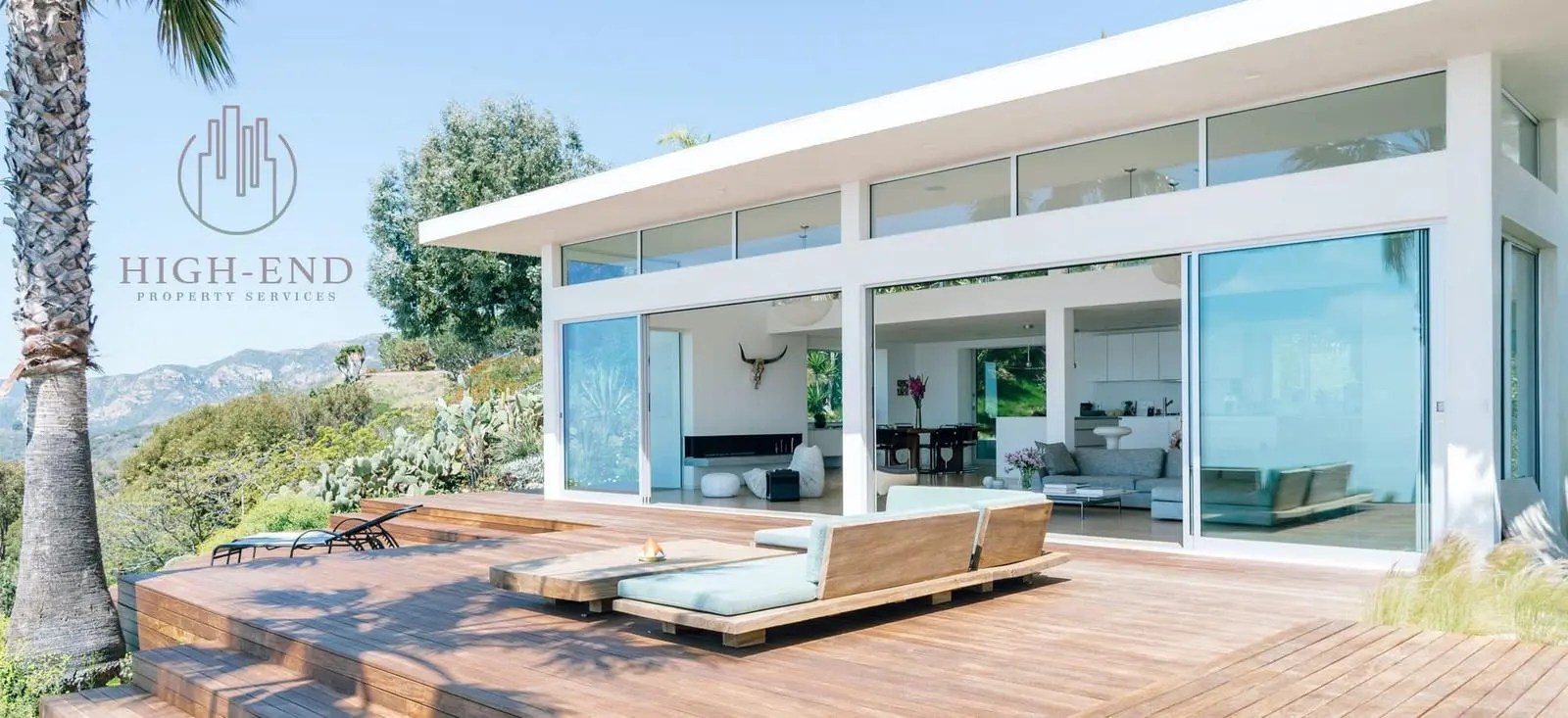 Call us today (+34) 711044455 to schedule a meeting
HIGH-END Property Services aim to exceed every expectation for unsurpassed service and care
We aim to make home ownership on the Costa del Sol easy and stress free, whether you rent your property or want to tailor your stay with the little extras. We offer a personalised service to identify what you as the customer need and then present the right services, solutions and products to meet your requirements.
Property Services and Management
Our range of property management and maintenance services put you in a position to enjoy your home trouble free and with the utmost efficiency. We promote trust, respect and goodwill to ensure appreciation from you and your tenants
SCHEDULE MEETING
Property Maintenance
We specialise in residential property maintenance, making your home our priority. Our team consists of reliable and highly skilled tradesmen with years of experience on the coast.
Property Management
Managing your property if you are either renting your property or visiting your holiday home takes expertise and professionalism. We pride ourselves in using experienced property managers
Specialty Services
High-End property services offer a truly personalised service to each and every homeowner. Our services can include Christmas or party decorations to property reforms or makeovers
TESTIMONIALS
During Covid 19 lockdown Julie and her team did an amazing job of looking after our villa. Our home was aired regularly, our plants on the terraces were alive and well, pool sparkling and the gate repair we had been planning was fixed efficiently. Trust is everything. GREAT JOB HIGH-END PROPERTY SERVICES.
Paul & Stacey Glover
La Cala de Mijas
We have used High-End for several years and they have always come up trumps with our many demands. Whether it's meeting and greeting our clients, or shopping and decorating for a Christmas family gathering. Nothing is ever too much trouble.
Thanks guys.
I like to come out to Spain to relax and do nothing. That's exactly what High-End enable me to do, They look after everything so I don't have to. The pool, the garden, new water pump and re-painted after a flood. That's only in the last two years.
Highly recommend.
Qualified business professionals committed to promoting the highest standards - working hard so you don't have to!
Request a Callback
Pop in your details and one of our qualified professionals will be in touch.​